Beacon Falls Cafe is American Bistro with a carefully crafted menu, with a cozy and comfortable atmosphere, that enhances your dining experience. 

Located near the Howland Cultural Center, we are close to the Antique Center, Mt. Beacon and Dia. Menu is inspired by CIA Grad Chef/Owner Bob Nevelus on creating comfort food with a creative touch, at an affordable price.

Now open on Thursday's until 8pm!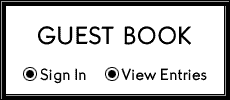 Check us out on MetroMix!

http://hudsonvalley.metromix.com/restaurants/essay_photo_gallery/inside-beacon-falls-cafe/2099667/content

Won BEST BRUNCH in the Hudson Valley!!!!

No reservations on Sunday's

We typically serve Brunch until 3pm on Sunday's

Monday 10-4

Tuesday 10-4

Wednesday Closed

Thursday 10-8

Friday 10-9

Saturday 9-9

Sunday 9-4